This page will chronicle my classroom transformation over the next few weeks until school starts.
Before Pics – end of the year
This is the room from my small group and computer table.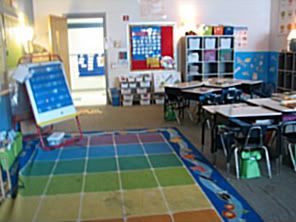 I spent an hour in my room with no A/C yesterday. Whooo!! I was soaked when I left. I did manage to put Debbie Diller's methods into practice. I repurposed furniture, donated items and now I am ready to design a table/desks configuration. That will happen next week. I'll take pics of what I did yesterday over the weekend and hopefully load those here by Monday. I'm excited that I will have an actual writing area and a more accessible classroom library this year. Stay tuned...