My copy of Debbie Diller's Math Stations came yesterday. I was so excited when I say the UPS truck leaving my street. I wanted to share this activity to go with Chapter 7. During our unit on three-dimensional shapes, we made models using foam shapes, marshmallows, and toothpicks. Several years ago, I tried the activity with coffee stirrers and pipe cleaners. The children had trouble forming the shapes. So I adapted the idea to make it edible. Hope you try it this year with your mathematicians. You can link up with Chapter 7 here.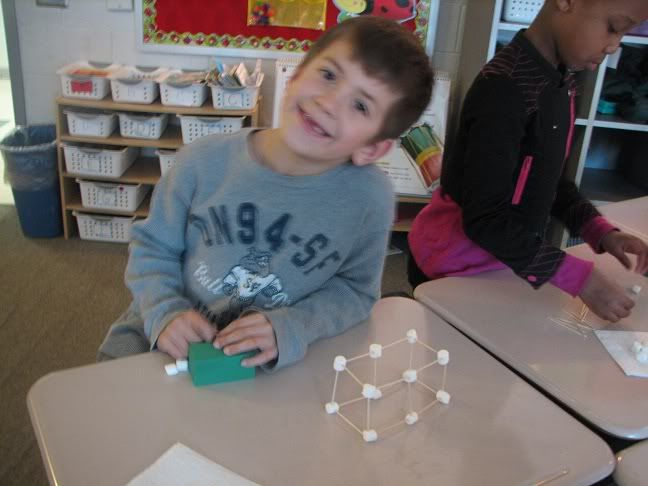 Rectangular Prism - check out his design using supporting toothpicks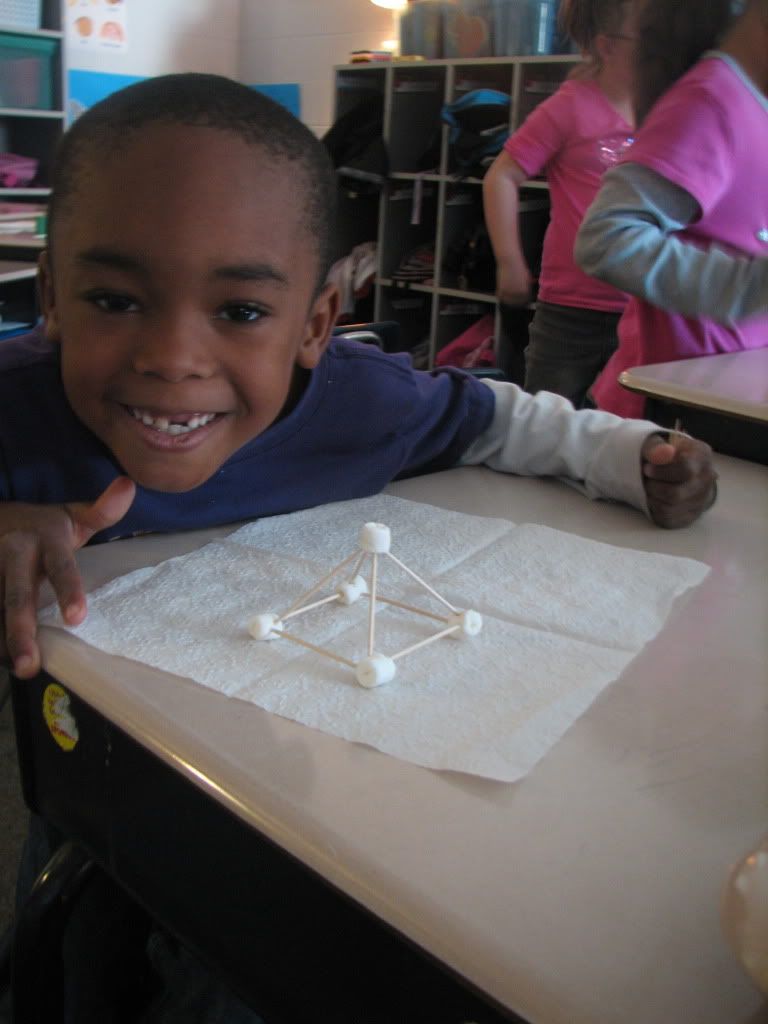 Triangular Pyramid
Another triangular pyramid - I was impressed with her engineering skills. She laid out each face then smushed the marshmallows together at the top to join them.